If you've seen "The Secret", you're most likely heading in the right direction and have possibly watched it a few times. Below is Part 1 of a two part series that will explore some other powerful movies like The Secret…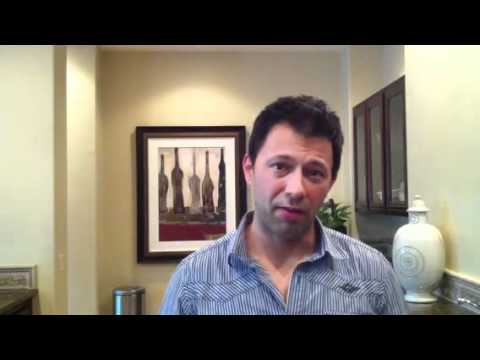 After watching "The Secret" I have found myself asking more profound questions than simply "Did I turn the oven off?" Questions like how can I use The Law of Attraction to bring good things into my life, do you really get what you focus on, does this visualization stuff really work,  how can I attract more money & better relationships. Since first watching the thought-provoking and slightly controversial movie "The Secret" and applying the principles, I have generated 100's of 1000's of dollars online and I have attracted the woman of my dreams into my life.
The movie had a huge impact on me, encouraging me to look at how my thoughts create my reality, and so rather than taking the movie at face value, I felt compelled to dig deeper.  I started asking, "What other movies are out there like "The Secret" that could give me more answers?
It seems we're not alone. People search the internet everyday for more info and more "guts" on this subject. If you have seen "The Secret", you are most likely heading in the right direction and have possibly watched it a few times.  Below is Part 1 of a two part series that will explore some other powerful movies that will open up your mind.
"The Secret" Movies – Five Movies Similar To "The Secret"
1. Beyond The Secret
Bob Proctor, who is featured prominently in The Secret movies, along with some of the worldís leading motivational speakers, will steer you on a path that will help you achieve all your goals and dreams. They will take you deeper through The Secret, and give you a blueprint for achieving everything you want out of life.
2. What the Bleep Do We Know?
"Down The Rabbit Hole What The Bleep Do We Know" is part documentary, part drama and part what the heck is going on? It is along the same lines of The Secret movies in that it explores the world of spirituality, metaphysics, quantum physics and more. It goes pretty deep into subjects like how the car that you drive and the computer you're surfing on are not solid objects at all. They are energy and everything in the world is made up of energy. Even the smallest part of our cells, the nucleus, they claim is not a dense compillation of matter, but merely a thought. Consciousness, if you will. Now ponder that for a bit!
3. The Compass
The Compass is a 2-DVD set which brings together top experts on success, personal development, and life coaching. They teach you that who you become is greater than what you get. Your compass is your inner sense of direction that gets you from where you are, to where you want to be.
4. The Shift
The Shift stars Wayne W. Dyer, Ph.D., who is one of the most acclaimed self-development authors and public speakers in the world. In this engaging film, Dr. Wayne Dyer shows us how to shift our ego away from our emphasis on achievement and accumulation that we learned at a young age, and into a place that allows us to live a more meaningful, focused and purpose-filled life.
5. Thoughts Become Things
Thoughts Become Things takes you on a ride through the Law of Attraction. Mike Dooley is a mentor on dreams, life and happiness. He was featured in The Secret movies, and is a bestselling author. In this DVD, he teaches the art of thriving, instead of just surviving. The Law of Attraction is all about visualization, and Mike explains why and how to use this to your advantage.
Where You Can Find These Movies…
As I said, this is just Part 1 of a two part series, "coming to a computer screen near you." If you're interested in any of The Secret movies featured here, you can find them by doing a simple Google search to watch online, or you could check out iTunes, Netflix or inquire at your local Blockbuster, etc.
So what are you waiting for? Only you have the power to change your life, and these movies like The Secret will help you on your journey. With so much going on in our daily lives and all the problems and stress we face, we sometimes forget to sit back, relax, and let the Universe just do its thing.
Get on this list right away, because in part 2, I'll be sharing one movie in particular that got me on the right track and moving forward towards my dreams.
Have You Seen Any Other Movies Like The Secret That Should Make The Next List? Leave me a comment below!
Yours In Mastery,
James K Larson
---